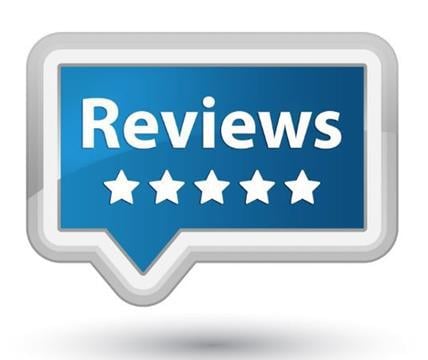 Professional Pressure Washing Reviews
CHECK OUT THE GREAT THINGS PEOPLE ARE SAYING ABOUT THE EXTERIOR CLEANING SERVICES FROM POWER WASHING SERVICES QC. PLEASE FEEL FREE TO LEAVE ADDITIONAL REVIEWS IN THE COMMENTS BOX BELOW! WE APPRECIATE YOUR BUSINESS.
"We could not be more satisfied with the services we have received from Daryn Smith, owner of Power Washing Services. His attention to quality and detail, as well as, excellent customer service rates him high above the rest. He is the first we call!!! Thank you, Mr. Smith!!!"
"Power Washing Services QC is AMAZING! Not only does owner do a great job but has an amazing personality that puts you at ease instantly and you know you are getting the job done right! Hard to find business owners who take such pride in job and community."
"Daryn does a great job he did my personal home and all the flat surface around pool and driveway superior job! I also contracted him to do several houses for my mowing and plowing customer they were also very pleased to give him a shout for a great wash job! You will be more than satisfied"
"I would highly recommend Daryn he not only took the time to find the right cleaner to knock off year's of dirt and oil for me in my engine compartment and off my frame while building my car he even helped out afterward he's an excellent businessman and very helpful"
"Daryn is everything you want in a professional serviceman he courteous experienced timely and knowledgeable about how to remove stubborn stains on your siding... highly recommend and will be using his services again."
"Fantastic results, great service, very professional!
I was amazed by the speed and quality of their service! Strongly recommend!"
"Very trustworthy, prompt and organized. He has done a lot for my family and friends!
I wish all businesses wanted to prove their name as he does!"
"Excellent service! I've used Daryn myself as well as recommended him to others several times. Never an unhappy customer!"
"A great guy did very good work and very respectful highly recommend him."
"We used Daryn to power wash our home and he did a spectacular job! He takes the time to explain to his customers what he is doing and how it will impact your house. He is a pleasure to work with. I would recommend his company!"
"Professional cleaning services provided by polite people. Wish I could give them 10 stars!"
"We could not be more pleased with Power Washing Services! Entire process was smooth and professional. The in-person estimate included a thorough explanation of the procedure. Work was performed exactly as explained and during the time period specified. Our house looks beautiful! We are hiring a professional painter for exterior work this summer, and it was the exact right thing to do before paining."
"Had my house power washed, did a great job! Very professional and reasonably price. Highly recommend."
"Power Washing QC vould very well be the fastest growing business of it's kind in 2019, so I'd keep an eye out for Daryn. I vent even imagine Darryn ever not being my #1 choice for cleaning any piece of property I may ever own in his service area for as long as I live!"
"The only number to call when you need Power Washing done."
"They did an efficient and through job and performed some additional cleaning"
"Professional, courteous, prompt, awesome!!!! Exceeded all of our expectations, and will recommend them to everyone I know!"
"Daryn went above and beyond my expectations! Extremely friendly and easy to talk to! He did an amazing job! I will definitely be using this company again! Highly recommended"
"We had clogged gutter which needed to be taken care of right away. Daryn did a great job and took care of the problem very next day after I contacted him. Very professional. Will definitely use their services again in future if need be."
"I had gutter cleaning and power washing done. Great service, friendly and thorough. Would definitely recommend and use again!"
"Daryn did a fantastic job and super fast.would highly recommend he come to your house and do work,will call again for the future."
"Great work, very nice and genuine guy."
"The service here is great! I always use this company for cleaning my condo?"
"Great customer service!!"